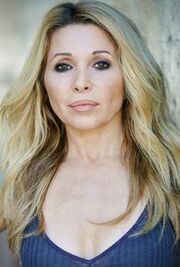 E.G. Daily (born Elizabeth Ann Guttman on September 11, 1961 in Los Angeles, California) voiced Pajama Sam in Pajama Sam's Sock Works. In fact, she was the voice for Buttercup from The Powerpuff Girls, Tommy Pickles on Nickelodeon's long running series, Rugrats, and voiced Louie Duck in the short-lived Disney Afternoon series, Quack Pack.
Ad blocker interference detected!
Wikia is a free-to-use site that makes money from advertising. We have a modified experience for viewers using ad blockers

Wikia is not accessible if you've made further modifications. Remove the custom ad blocker rule(s) and the page will load as expected.