Levels 26-30 of Maze Madness bring it down a little bit, but it still has a challenge to it; get through the doors before the enemy gets you. The walls are goldenrod with sponges and has a light blue background.
Previous Stage (Level 21-25)
Next Stage (Level 31-35)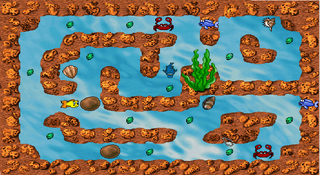 Maze Features
Enemies

Maze Features
Kelp Seeds x 20
Little Green Worm (Treat for Freddi) X3
Enemies

Maze Features
Enemies
Maze Features
Enemies
Angler Fish X1
Crab X1
Puffer Fish 1
Shark X1
Maze Features
Kelp Seeds x 18
bonus level
Enemies
Crab X5
Puffer Fish X1
Shark X1
The music follows a very irregular chording pattern, starting in E-flat augmented (going to G major occasionally), then going to E-flat major, then G-flat major, then D major, C-seventh; and concluding in B major.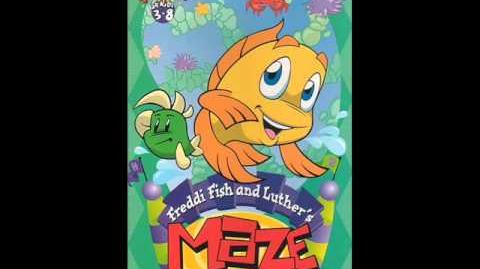 Ad blocker interference detected!
Wikia is a free-to-use site that makes money from advertising. We have a modified experience for viewers using ad blockers

Wikia is not accessible if you've made further modifications. Remove the custom ad blocker rule(s) and the page will load as expected.