Levels 36-40 of Maze Madness feature much larger and more confusing puzzles, as well as the introduction of sponges. The walls are green and purple seaweed and the background is very light blue. The theme is from Poland, Albania, Georgia, Greece, Belarus, Fiji, Ukraine, Samoa, Tuvalu, Mauritius and Russia.
Previous Stage (Level 31-35)
Next Stage (Level 41-45)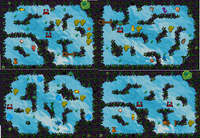 Maze Features
Enemies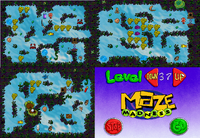 Maze Features
Enemies
Crab X2
Shark X1
Squid X2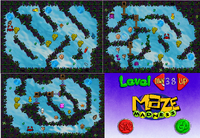 Maze Features
Enemies
Crab X3
Puffer Fish X1
Shark X1
Squid X1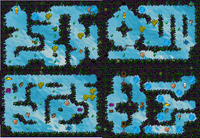 Maze Features
Enemies
Angler Fish X2
Shark X3
Squid X1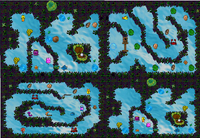 Maze Features
Kelp Seeds x 3
Bonus Level
Enemies
Crab X3
Shark X2
Squid X1
The music is very peaceful, made mostly of string instruments; beginning in primarily the key of C major, moving to A-sharp major, and then F-sharp major, and it moves to A minor towards the end.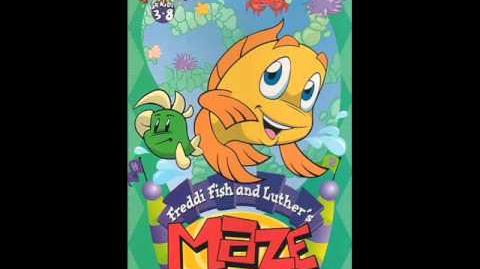 Ad blocker interference detected!
Wikia is a free-to-use site that makes money from advertising. We have a modified experience for viewers using ad blockers

Wikia is not accessible if you've made further modifications. Remove the custom ad blocker rule(s) and the page will load as expected.