Levels 41-45 of Maze Madness are where the levels get hard. Large and complex puzzles, crazy layouts, and most importantly, dogfish. There are purple coral walls and a blue background.
Previous Stage (Level 36-40)
Next Stage (Level 46-50)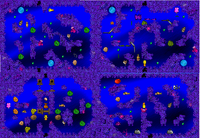 Maze Features
Enemies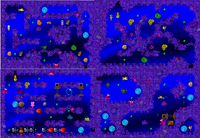 Maze Features
Enemies
Angler Fish X3
Crab X1
Junkyard Dogfish X2
Shark X1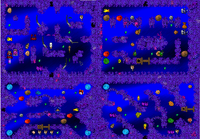 Maze Features
Enemies
Angler Fish X1
Crab X2
Junkyard Dogfish X2
Puffer Fish X2
Squid X1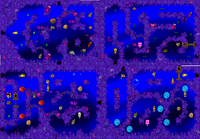 Maze Features
Enemies
Junkyard Dogfish X7
Puffer Fish X1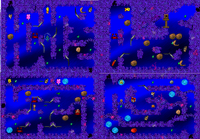 Maze Features
Kelp Seeds x 19
bonus level
Enemies
Crab X5
Junkyard Dogfish X1
Shark X1
Squid X4
The tune is very upbeat, containing mostly bass, piano, and chromatic percussion instruments (such as a xylophone). The song starts in C minor, moves to E-flat major (the relative major), and then it goes to D major, after that going to B-flat major, then finally C minor again.
Ad blocker interference detected!
Wikia is a free-to-use site that makes money from advertising. We have a modified experience for viewers using ad blockers

Wikia is not accessible if you've made further modifications. Remove the custom ad blocker rule(s) and the page will load as expected.