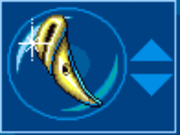 The Golden pipes are important items featured in Freddi Fish 3: The Case of the Stolen Conch Shell. They fit into the Golden conch shell.
Locations
Edit
There are several different locations where the Golden Pipes could be hidden.
In the clams mouth, just after you start the game. (where the net is)
In the organ
Inside the dark cave (next to the organ)
locked in the glove compartment of the plane
In the arms of the bird
stuck in a cage
On the top of the palm tree on the top of the island (with which case, it would require helping Magenta the Monkey with her boat and then her sail).
In one of the Tumble tubes
Ad blocker interference detected!
Wikia is a free-to-use site that makes money from advertising. We have a modified experience for viewers using ad blockers

Wikia is not accessible if you've made further modifications. Remove the custom ad blocker rule(s) and the page will load as expected.