This article is a stub. You can help Humongous Entertainment Games Wiki by expanding it.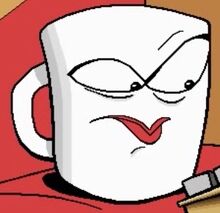 Sheila Zywicki is an anthropomorphic coffee cup who works at World Wide Weather's Complaints Department. Despite this, she actually hates her job. She speaks with a New York accent.
Ad blocker interference detected!
Wikia is a free-to-use site that makes money from advertising. We have a modified experience for viewers using ad blockers

Wikia is not accessible if you've made further modifications. Remove the custom ad blocker rule(s) and the page will load as expected.