The Time Continuum is a Putt-Putt song from Putt-Putt Travels Through Time. It is sung by The Time Continuums.
Looking around
At the time continuum
Where things will fall within
1, 2, 3, 4
Doorstops swing through places in time for you
That's where you'll find Pep (And my homework?)
We feel it's sad that
Your homework is gone
And everything's wrong
But it won't be for long
But when you look up
You'll see that time doesn't stop
Because it goes on forever!
(Goes on forever...)
You'll see the old west
And visit a king
And see dinosaurs
And really neat future things
When you've returned
You'll know what you learned
Pay close attention
Stay on your mission
To see new dimensions
And when you look up
You'll know that time doesn't stop
Because it goes on forever with you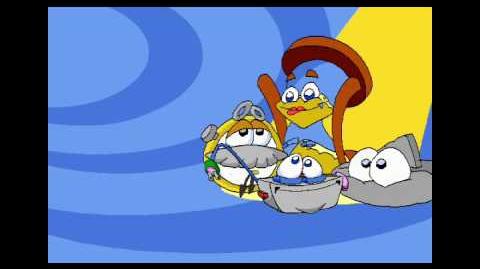 Ad blocker interference detected!
Wikia is a free-to-use site that makes money from advertising. We have a modified experience for viewers using ad blockers

Wikia is not accessible if you've made further modifications. Remove the custom ad blocker rule(s) and the page will load as expected.