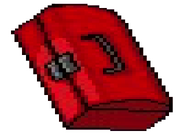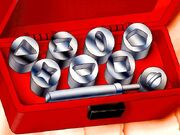 A Toolbox is an item featured in Putt-Putt Saves the Zoo.
Putt-Putt will need the toolbox so that he can help Sammy Seal swim back to Arcticland to her parents. Putt-Putt can find the toolbox inside the compartment in the monkeys' tree in Jungleland. After he gets the toolbox, Putt-Putt must find the ratchet that matches the shape on the socket, so that he can open the dam and help Sammy return to Arcticland.
Ad blocker interference detected!
Wikia is a free-to-use site that makes money from advertising. We have a modified experience for viewers using ad blockers

Wikia is not accessible if you've made further modifications. Remove the custom ad blocker rule(s) and the page will load as expected.