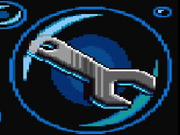 The Wrench is an item found in Freddi Fish 2: The Case of the Haunted Schoolhouse, Freddi Fish 5: The Case of the Creature of Coral Cove, and Pajama Sam 3: You Are What You Eat From Your Head To Your Feet
Freddi Fish 2: The Case of the Haunted Schoolhouse
Edit
Freddi Fish and Luther will need the wrench if they need the wheel for the trap. The wrench can be found in the engine room of the school basement. The duo must then use the wrench to loosen the bolt of the submarine's steering system, so that they can obtain the wheel (which replaces the wrench).
Ad blocker interference detected!
Wikia is a free-to-use site that makes money from advertising. We have a modified experience for viewers using ad blockers

Wikia is not accessible if you've made further modifications. Remove the custom ad blocker rule(s) and the page will load as expected.